Watch out for Frost/Nixon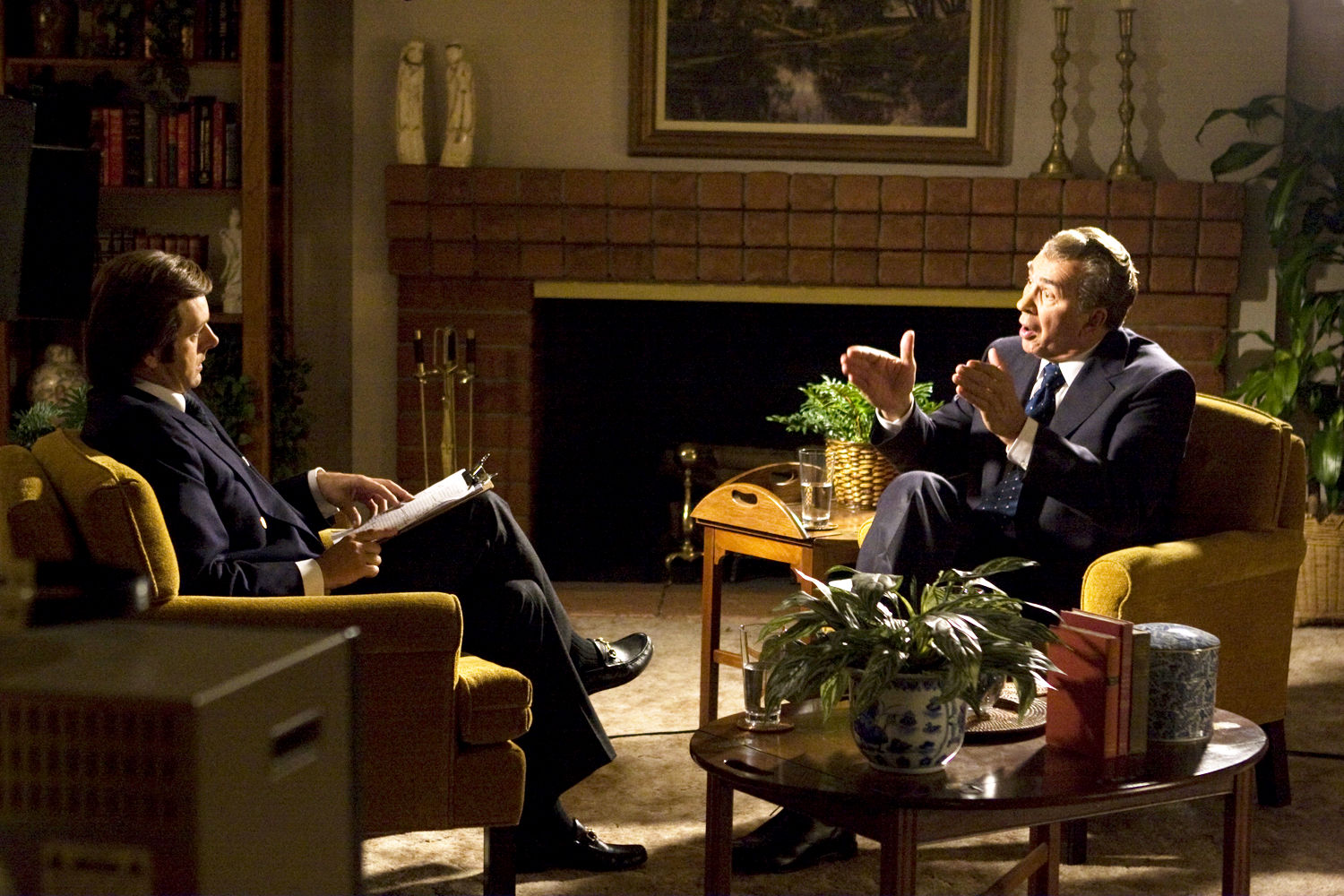 Kenneth Turan calls Frost/Nixon possibly the best film of Ron Howard's career. One has to wonder if the film isn't a sleeping giant and that it's possible for a surprise in this year's Best Pic race. The NY Times' Manohla Dargis was none too impressed, however (hers after the cut) Here is Turan:
Ron Howard is celebrating his 50th year in show business, and if you learn anything in that span, it's not to mess with a good thing. In "Frost/Nixon," the veteran director smoothly demonstrates the value of that attitude, taking a silk purse of a project, making it even silkier and producing perhaps the best work of his career in the process.
Writer Morgan singled out:
"Frost/Nixon," however, turns out to be formidably involving, and the reasons start not with expert costars Langella and Michael Sheen or their strong supporting cast or even the skills of Howard, but with the gifts and vision of Morgan, who wrote the screenplay as well as the play.