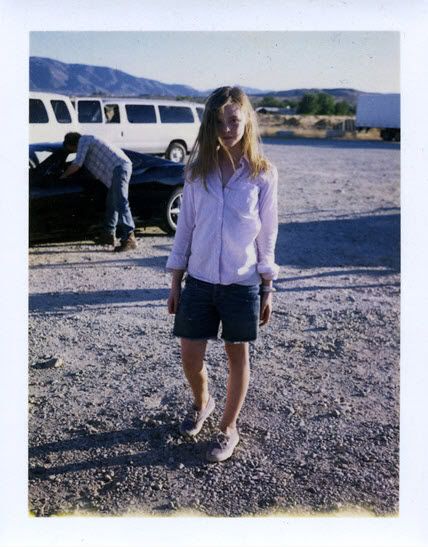 Photo from I Heart Sofia
Sofia Coppola will be having her second baby around the time that her latest film Somewhere would have been heading to the Cannes Film Fest, the Playlist reports.
The film will likely have its debut in Venice. I can't figure out whether Somewhere looks great or irritatingly artsy-leisure class. Yes, one is always better off writing what one knows, and in Coppola's case, she didn't exactly grow up as a poor black child in the inner city. Naturally her films will always be better off when they dwell in the industry/artistic/upper-ish crust. Still, not sure it's exactly what the movie going public wants to see right now. But then again, maybe it will be great. Who knows. Here is how the plot is described:
"Somewhere" centers on a hard-living Hollywood star (Dorff) whose transient life at the Chateau Marmont is turned on its head when his estranged, 11 year old daughter (Fanning) drops in for an unexpected visit. Michelle Monaghan and Chris Pontius co-star with cameos from an eclectic bunch, including Benicio Del Toro, indie-rockers Rooney, Erin Wasson, Laura Ramsey, Caitlin Keats, Playboys Karissa and Kristina Shannon and Italian actreses/models Nino Frassica, Simona Ventura, Valeria Marini and Laura Chiatti. Phoenix front-man Thomas Mars, who is incidentally the father of Coppola's upcoming child, will be scoring.