Full Review
A commenter at Jeff Wells' site mucked around with the Oscar poster and came up with these after a post by Wells that criticizes this year's Oscars as being anything but the movie of the year. The thing is, I may not agree with their choices but I'm always going to watch the Oscars.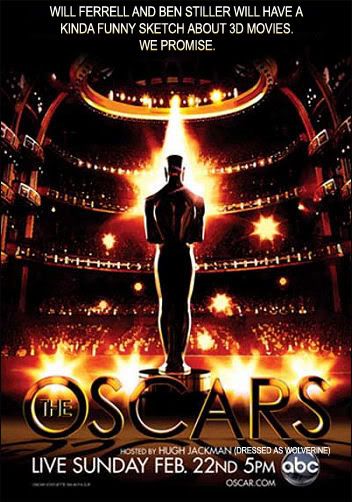 Another after the jump.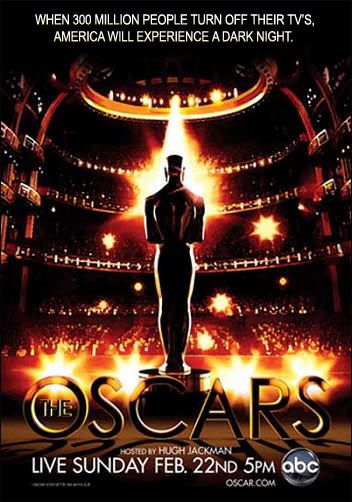 And Sammy Ray created a bunch of them. This is one thing I really love about the net – the shared commentary of current events.
From Rolling Stone via Firstshowing.net comes the bitchin' new acid flashback poster for Ang Lee's Taking Woodstock. As RS points out, the graphics recall Wes Wilson's designs for San Fransisco's Filmore. Funky and far out, man. Fuckin' A.
We're gonna need a MONTAGE! Oscar gets its first TV spot … AND it's no longer on youtube. ABC in stealth mode has posted an interview with Hugh Jackman on its On the Red Carpet site, so feast on this instead! This is guest host bebe again! Leave it to me to mess up.
Host Jon Cryer will take over duties now that Carl Reiner has taken ill. The DGAs will be held tonight, with drinks and chatter at around 6:30pm and the awards ceremony at 8pm. We'll do our usual game of trolling the news sites for photos of the nominees and then Danny Boyle after he wins. […]