So, Slashfilm sees Wall-E and writes:
I can't yet begin to tell you what II thought of Pixar's WALL-E. Unfortunately I am embargoed against telling you exactly how much I loved the film. Disney is ramping up their marketing, and has released a bunch of videos that are worth checking out. First up is a featurette called "Pixar Goes Space Age" which takes a look at the design, tone and cinematography of space in the film. One thing revealed is that Oscar nominated cinematographer Roger Deakins actually worked on the film as a visual consultant. Deakins was responsible for the great cinematography in Assassination of Jesse James, No Country for Old Men, and In the Valley of Elah last year, for which he was nominated for two Academy Awards.
They've also posted these posters: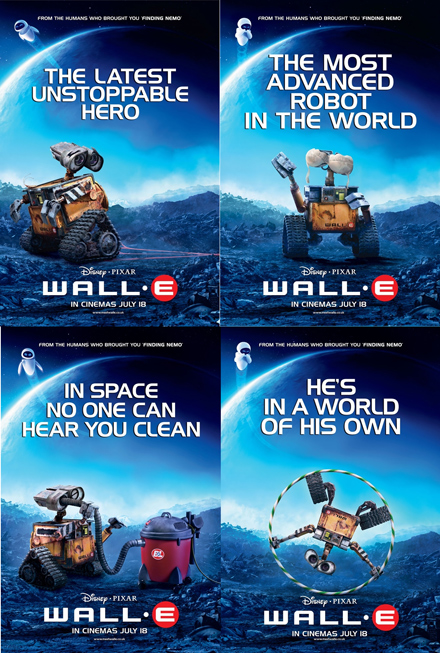 They've got lots more over there at Slashfilm.