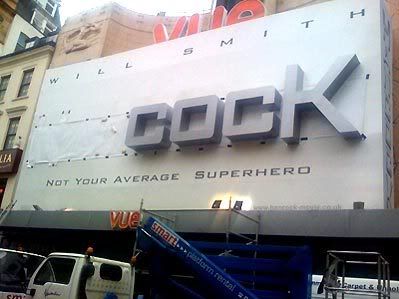 While searching around for images on Will Smith I happened upon this one, from Cinematically Correct, a really groovy site that offers up a scale of greatness from SPAM to Kubrick:
This is as vulgar as it's going to get on Cinematically Correct. It's not like I typed that word or anything and this is too funny to ignore.

Apparently, a guy took a break after removing the "Han" from this sign in London yesterday. So I guess we have found the one guy on the planet who dislikes Will Smith?
You know, not for nothing, this could be an announcement of the release of this photo of David Beckham.