Huffington Post's Gioia Diliberto talks up the latest fashion rages of the season, chief among them, the Amelia Earhart look:
It's been revived by Jean Paul Gaultier for the fall Hermes ready-to-wear collection soon arriving in stores, and it features shirts with narrow ties, trousers, leather pencil skirts and bomber jackets. At the Hermes show in Paris last March, models wore aviator hats and goggles with the clothes, as the roar of prop-plane engines set up beyond the catwalk filled the air. "I was inspired by a woman, I forgot her name, an American pilot with very short, wavy hair who was wearing an aviator jacket, which I love, and a little scarf that was so Hermes," Gaultier told the Associated Press.
He forgot her name? Anyway, it turns out that Earhart had her own clothing line. With Swank bringing the boyish style icon back into the news, so will fashion begin to bend along with her.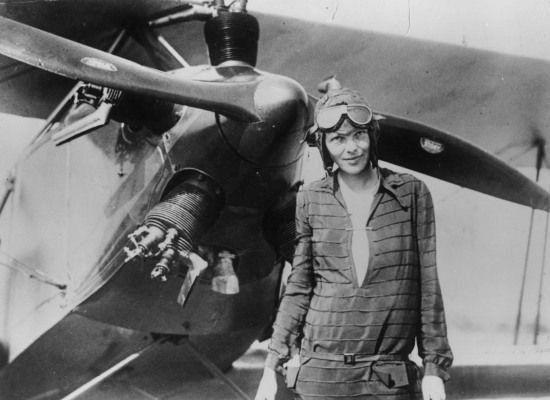 Check out the side by side fashion slideshow at the Huffpo.