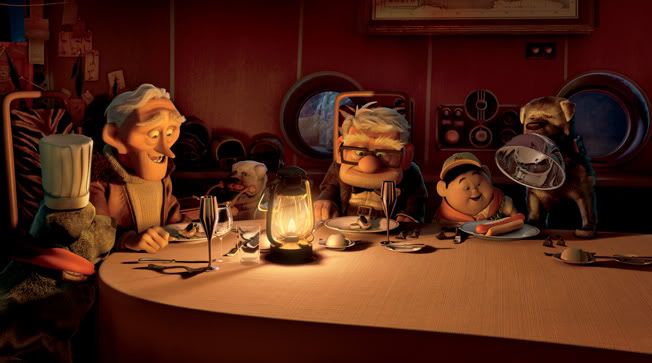 There is a long, in depth conversation happening on Pixar over at the House Next Door – two different points of view on Pixar's films, most notably Wall-E. Jason Bellamy and Ed Howard. The Conversation is an ongoing series, it turns out. I can't wait to read the next one:
[Editor's Note: The Conversations is a monthly feature in which Jason Bellamy and Ed Howard discuss a wide range of cinematic subjects: critical analyses of films, filmmaker overviews, and more. Readers should expect to encounter spoilers.]
This is a great piece of writing and an essential read for any Pixar fans. It is also in consort with the site's Pixar Week
Excerpts:
JB: [Wall-E] is the one Pixar movie that, while by no means flawless, I can call great without any hesitation or qualifiers. To me, it is a masterpiece, and not just of its genre. Of all the films I saw last year, there was a small handful that shared its company, but not a single one that was better.

EH: You've pinpointed some of my own problems with talking about Pixar, namely the difference between "great" (full stop) and "great for children's entertainment." Anybody who says that Pixar makes great, fun children's movies is on pretty safe ground, but there seem to be a lot of critics and fans who make rather more grandiose claims about Pixar, and especially about WALL-E.