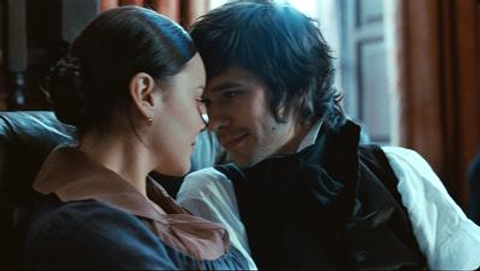 Now that we've gotten a look at Invictus, it is a reminder that the Big Oscar Movies are warming up on the runway. And in the next few weeks, these films will be seen and discussed, for better or worse. If all goes well, the last remaining films will make up the bulk of the Best Picture frontrunners. But with ten slots, that leaves many openings for films that have already been seen and/or released. Invictus, The Lovely Bones, Nine, and Avatar. Let's say for arguments sake that four slots will be reserved for these films. The other contenders feel kind of permanent, at least right now. There are other ups and downs still to come – the top ten lists, the critics awards, the guild awards, the Golden Globes, the Critics Choice Awards, the SAGs, the DGAs — all of these will shift the course of the race.
Before these movies come out, and all but obliterate what came before, here is a monthly chance to chime in your own "For Your Consideration." Long shots, shoo-ins, either way, it's your call.¬† The Best Actor race is already crowded, but one name that would really blow my mind would be Ben Whishaw for Bright Star. His Keats remains one of the most affecting performances I've seen all year. I think he captures so much of Keats — being a morose outsider, ashamed of his economic situation, also kind of non-sexual in a way. There is no way he'll make it in — Abbie Cornish will be nominated most certainly, but Wishaw also deserves attention, perhaps if he were running in the supporting category.
In addition to The Hurt Locker, Jeremy Renner and Kathryn Bigelow, anyone or anything for In the Loop would be the coolest thing ever.
Awards Daily readers, whom would you submit for the Academy's consideration?