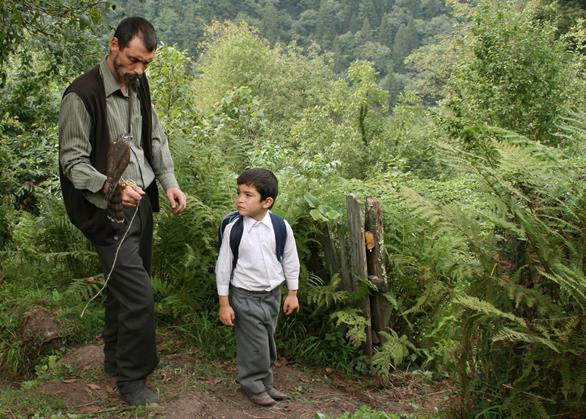 The Turkish film, Bal (Honey), was the surprise winner of the coveted Golden Bear for best picture at the festival.
Directed by Semih Kaplanoglu, it tells the story of a six-year-old boy who ventures into the woods to find his missing father, a beekeeper.

The runner-up prize was awarded to the Romanian entry, Eu Cand Vreau Sa Fluier, Fluier (If I Want To Whistle, I Whistle), a tough prison drama about a teenager who escapes from jail to stop his mother taking his brother away to Italy.
Appeal

The Ghost Writer, which is about a writer hired to complete the memoirs of a former British prime minister, had its premiere at Berlin.

Accepting the best director prize on Saturday, Sarde said: "I am sure Roman will be very happy."

"However, when I was lamenting with him that he cannot be with us, he said to me, 'even if I could, I wouldn't because the last time I went to a festival to get a prize, I ended up in jail.'"