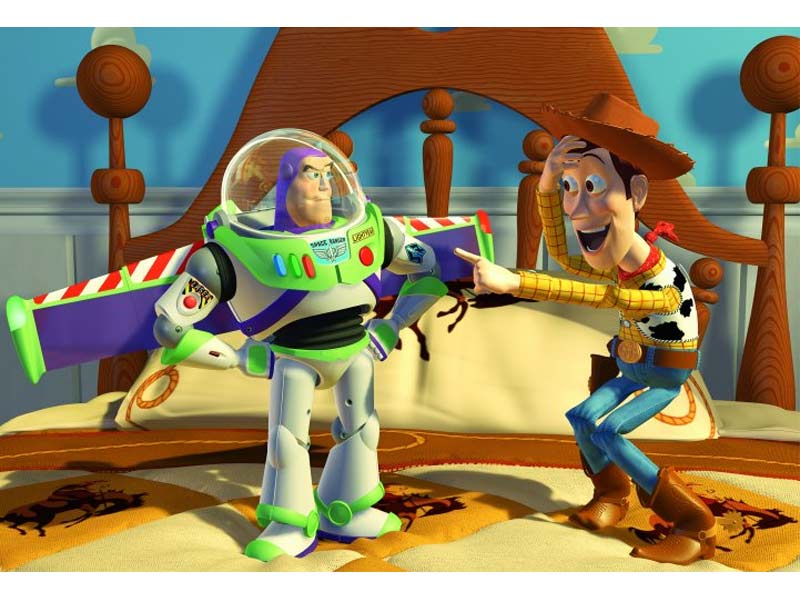 By all accounts, and according to the majority of critics so far, Toy Story 3 not only captures the beauty and emotional depth of the first two, it surpasses them.  Reduces EW's Owen Gleiberman to mush:
Yet even with the bar raised high, Toy Story 3 enchanted and moved me so deeply I was flabbergasted that a digitally animated comedy about plastic playthings could have this effect.

Fifteen years after Toy Story, its heroes look more old-fashioned and analog than ever. They really are relics in a world of techno gizmos. Yet all they've ever wanted is a home, and in the supremely moving final scenes of Toy Story 3, their simple desire to be played with is the furthest thing from selfish. It mirrors a child's own essential need to indulge her imagination through play. Toy Story 3 is a salute to the magic of making believe.
And Marshall Fine writes:
"Toy Story 3" is that rare sequel that lives up to and even surpasses its progenitors – and one for which you need not have seen the first films to enjoy the story. It's a pure winner, with more suspense and laughs than any live-action film so far this year.