I wasn't sure what to expect from the Nashville Film Festival–except for a lot of great music films. The selection was way more varied than I expected, and their closing night film, The Humans, screens tomorrow. The other most high-profile films, Flee and Spencer, were surrounded by some quieter character-driven films and a small selection of great shorts.
Of the films that I didn't include on this list, I'd give a shout out to Hex and Rage, A-ha: The Movie and I'm Wanita. Nashville's selection is strong example of a festival that receives a lot of great exposure from the virtual/in-person format–I hope they keep it up. Keep an eye out for some of my favorite films of this year's festival. A lot of these films should get a wider audience.
10. Renaissance Man
I've personally never been to a Renaissance faire, but that doesn't mean I couldn't connect with Carson Hunt's subject and his hunt for connection. William is a 60-year-old man living contently in the middle of nowhere in Tennessee with his cats. He attends an audition for a Renaissance festival 90 minutes away, but he doesn't expect anything. It's a documentary short brimming with authenticity and care. The creative process doesn't adhere to certain guidelines, and it's comforting to thing of William donning his garb every year.
9. See You Then
I originally saw this at Outfest, but a second viewing solidified it as one of the best films of the year for me. Kris and Naomi meet up after their abrupt breakup a decade before and it's a Linklater-esque walking date. They talk about their lives, Kris' transition, and what went wrong. We obsess over how relationships fail and how they evolve, and See You Then is a reminder that sometimes experiences aren't just good or bad. They break and mend.
8. If I'm Alive Next Week
This series is proof why more film festivals need to include episodic series content. Breakups aren't just for fluffy romantic comedies or, you know, Kate Hudson. Joyce Van Patten plays an 80-year-old whose beau gives her the boot and she has to shack up with her reluctant daughter and her husband. Is there anything better than a pot-smoking, foul-mouthed grandmother putting everyone in their place?
7. Socks on Fire
I missed this film at Outfest, so I am glad that I caught it at this festival. What a gloriously gothic experiment Bo McGuire's film is. It is both a celebration of Southern women and an exploration of his family's personal drama. McGuire is a chain-smoking specter in this retelling that includes home movies, interviews, and dramatizations complete with a drag queen playing his distant Aunt Sharon. Can you really go home again? And if you do, can you be objective to follow in your own footsteps to look at the past?
6. Everybody Is Looking For Some Light
There is an endearing and enduring quality to seeing Colony House try so hard to achieve something great. We see the band record music videos as they travel across the country and down the Pacific coast. They virtually don't have a budget and they have to negotiate for space to create their videos, and it's a surprisingly charming glimpse at what it's like to hone your creativity when you are in a band with your closest friends.
5. Leylak
A gravedigger during COVID-19 takes emotional lengths to protect his daughter from the truth in this compelling short film from Scott Aharoni and Dennis Latos. We are just starting to see the how the pandemic is seeping into art and we are reluctant to watch them because we are still steeped in it. Leylak is urgent and the tragedy hits home in a sensitive way.
4. Fanny: The Right to Rock
How the hell have I never heard of Fanny? The all-female band should have its own space in the Rock n Roll Hall of Fame, and this documentary can be used as evidence in the band's case for induction. It is both a rallying underdog tale and an origins story smashed together as the band readies for a comeback.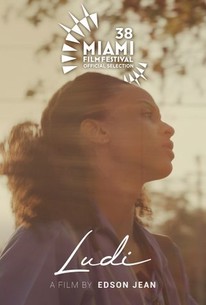 3. Max Is Bleeding
In a stunning recreation of horrifying events, a woman seeks help from strangers when her and her abusive husband make a stop at a veterinarian's office for their dog. As she waits for help to come, she has to save face from a man who has clearly caused her an immeasurable amount of pain. This short is a ticking time bomb and it should be considered for Live Action Short at this year's Oscars.
2. Ludi
The almighty dollar is a villain in this simply told story of a young nurse trying to make enough money to send back to her family Haiti. In a star-making performance, Shein Mompremier plays Ludi, an overworked and exhausted medical professional who takes on additional work in order to make ends meet. Director Edson Jean plunges his lead into a daily hell, but frames her face with determination and care. Especially after the last year, we have to make sure to take care of the ones who take care of all of us.
1. Flee
What else can be said about Jonas Pohr Rasmussen's tour-de-force? Amin is about to marry his husband, but he tells the story about how his family fled the Middle East and how he became a refugee. By using 2D animation, a film like this would run the risk of keeping its audience at a distance, but it's so rich and beautifully calibrated that we can feel the vibrations of Amin's need to tell his story.