For most of the year, the short film categories are a mystery. The next time you attend a film festival, try and catch a collection of short films–they might land on the shortlist. This week Joey Moser will be breaking down the positives of every shortlisted short film eligible in the Animated Short Film, Documentary Short Subject, and Live Action Short Film categories. First up, Live Action Short Film.
The Academy's taste on Live Action Short Film tends to lean more dramatic, and they don't shy away from international titles. Last year's winner, The Long Goodbye, took a look at violence against a South Asian family in Britain from far-right extremists, and it utilized music in a poetic way. Other nominated films last year tackled grief, bride kidnapping, marginalized individuals in the American penal system, and fears of intimacy. Last year, 145 films qualified, but that jumped to approximately 200 shorts this season. Will the Academy go for darker fare again?
On a side note, this shortlist could be 25 or 40 shorts long. This is one of my favorite categories every season, and I've had the privilege to speaking with a lot of great filmmakers. If you get a chance, check out interviews with PJ Palmer from North Star, Sally Potter from Look At Me, Tara Westwood from Triggered, and Nuhash Humayun from Moshari.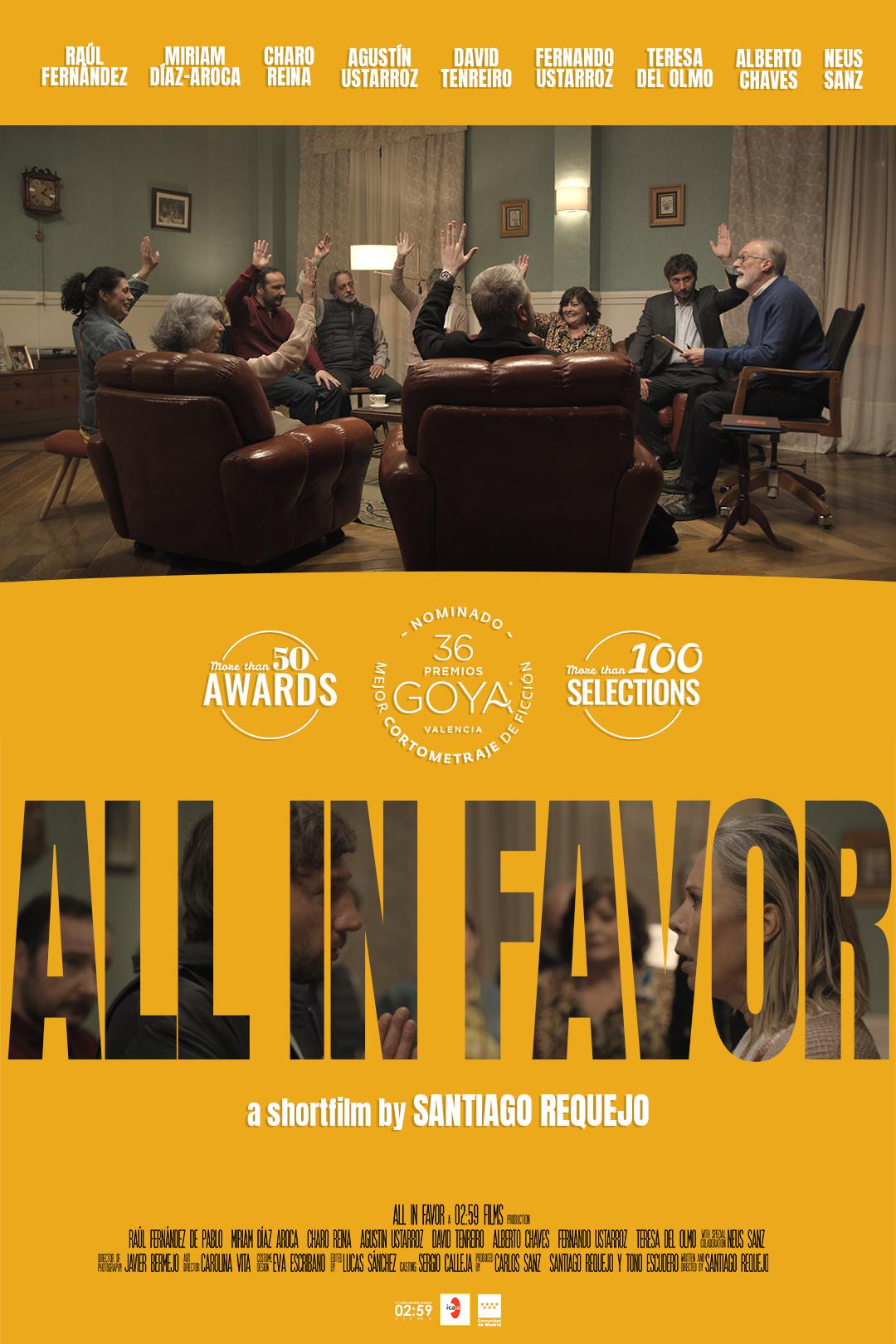 All In Favor
You never know what your neighbors really think about you…
A lot of things come up during tenant meetings like upcoming weather preparations and signing a birthday card for a maintenance worker. In this particular meeting, the tenants have decided to use any extra money to fix the broken elevator. As the meeting adjoins and everyone says their friendly goodbyes, one tenant mentions that he found someone to live in his place through a social integration program. You can almost hear a record scratching in the background, and the chatter quickly devolves from nice to heated and argumentative.
There are a lot of stigmas surrounding mental health, especially since the pandemic put us all into unexpected situations. The word 'crazy' is thrown around a lot, and it leads to uncomfortable comments about safety and personal space. Directed by Santiago Requejo, All in Favor shows how people are emboldened when they feel threatened and simple words and phrases can draw out the worst in us. It's shot in one take, and it feels like a domestic version of Twelve Angry Men. How many conversations like this are happening all around the world? How have we gotten to a place where we would rather judge someone or toss them aside if we think they might be the slightest bit different?
Almost Home 
Nils Keller's Almost Home manages to examine a lot of themes simultaneously. It is a coming-of-age tale while also being a family drama and a science fiction story. Now that we have some distance from the peak of the COVID pandemic, Almost Home is a film about caring for others and personal choice.
Jakob and his mother, Nico, have been in space alone together for two years. He longs to come home and connect with a girl he likes, and he wants to see his father again. When Nico learns that a flu is ravaging the people of Earth she has second thoughts about returning with her immunocompromised son. If they don't return to the surface, they will have to wait another year for the same opportunity.
It's eerie how much language that has become part of our everyday life since the pandemic started in 2020, and it's used in this short in sparing way. We never think the filmmakers are preaching to us or questioning our choices. It comes down to human interaction and individual situations. Something that made the pandemic so frustrating is how much we had to apply a blanket solution to a variety of problems. It always raises questions, and Almost Home does the same thing. What would you do if you found yourself in the same situation?
An Irish Goodbye
Tom Berkeley and Ross White's An Irish Goodbye is a true crowd-pleaser, and it serves as a fine companion film to Best Picture hopeful, The Banshees of Inisherin.
In rural Northern Ireland, brothers Lorcan and Turlough mourn the death of their mother. Turlough is worried about who Lorcan is going to live with because his younger brother has Down Syndrome, but Lorcan wants to stay at their childhood home. Their disagreements get put on hold when Father O'Shea gives them a list from their mother of all things that she wanted to do before she passed. What begins as a riff between these men transforms into a loving and amusing journey as they heal without bringing up the topic of grief.
As the brothers, James Martin and Seamus O'Hara have a lovely chemistry. Martin's Lorcan has a sturdy presence–as if he is trying to stick his feet in the ground–and we see that gradually relax at the film goes on. Balancing humor and themes of death are trickier than we give directors credit for, and Berkeley and White handle it with care and compassion.
Ivalu
Director Anders Walter always focuses on children in dire situations, and his Ivalu is an unexpected, emotional experience. The film plays like a missing person thriller, but it has a revelation that had me literally pressing pause when I watched it.
Pipaluk is looking for her older sister, Ivalu, and no one else seems to care. Her father's expression is nearly blank, and the vast, cold landscape of Greenland awaits her. Where is Ivalu? Pipaluk explores areas where she and her sister spent time together, and she always finds a remnant of their sisterhood.
It's better if you go into this film without reading much, but it is a story of familiar tragedy and the bond of sisterhood. An act of violence doesn't just end when someone is caught, but you have to deal with the repercussions of that violence. The memory of something horrible can last a lifetime. Walter uses stunning visuals to support Pipaluk's growing isolation. When I spoke with Walter and producer Rebecca Pruzan, they told me how things were changed from the graphic novel's original text to adhere to a more hopeful ending. You can read that conversation here.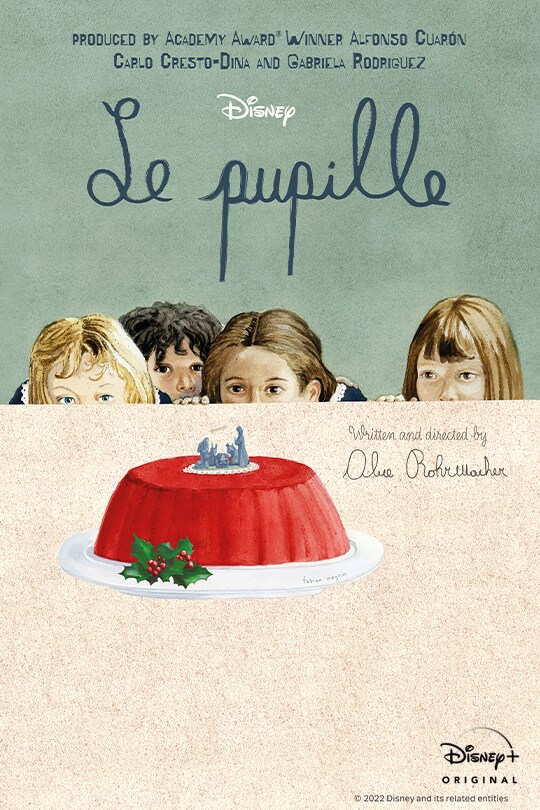 Le Pupille
At the top of Le Pupille, the children of the story tell us that it's 'a film clumsily and freely inspired by a letter.' The orphans of a World War II era orphanage try their best to not get in trouble and not have the nuns discipline them, but there's only so much Bible verse reciting that they can do, right? It's the day before Christmas and resources are scarce.
Alice Rohrwacher's film is about confined innocence and how rebellion can start at any age. As the nuns prepare for Christmas festivities, the young girls attempt to stay out of trouble as much as possible. They do mundane chores and are told to stand completely still while they listen to news report on the radio of the Italian war effort. Serafina seems to catch the Mother Superior's eye when it comes to mischief, and she is told, 'Sometimes wickedness is accidental.' How these nuns talk to these adorable girls is amusing just for how ridiculous the rules always sound.
Unlike a lot of the other films on this list, Le Pupille is lighter on plot but it is steeped in character and the crafts are gorgeous. When the girls are placed in a contraption to look like floating angels on Christmas Day to offer solace to those in the village, you begin to wonder if you would act out too.
The Lone Wolf
We hold celebrities we love up on a high pedestal. When we find out that they have done something wrong or that their ideals do not align with ours, it can be difficult to come to terms with that. In Filipe Melo's engrossing thriller, The Lone Wolf, one radio DJ receives an on-air call that will change the course of his life and his fandom forever.
What impressed me the most is how Melo moves the camera. It's patient and observant. Vitor Lobo takes calls live on his radio show every night, and, on this particular evening, the topic is emotions: how we differ them from feelings, how we move on from them, and how they can take root in our minds and hearts. Vitor has an avid following and this seems like a typical nightshift, but he receives a call from a man named Raul who has a connection to Vitor's past. When Raul accuses Vitor of a heinous act, you feel that feeling you have when a rollercoaster first drops. What's key is how Melo sustains a firm grip on the story and its progression.
The Lone Wolf raises questions about cancel culture and accountability, but it makes us aware that anyone can do something horrible. This is one of the strongest entries on this year's shortlist. You can read my conversation with Melo (and watch the film) here.
Nakam
A young boy plays the violin with an older piano player in 1942 Ukraine. When you look at them, you assume they are father and son or that they know each other very well–their music indicates a simpatico that cannot be faked. In Andreas Kessler's Nakam, appearances aren't what they seem, and this short is a coming-of-age with tragic consequences.
Mitka's family has been killed by the German occupation of Ukraine, but he finds solace in playing with Yegor. This young man has daily interactions with an SS officer who would surely kill him if he discovered that Mitka is Jewish, but this man doesn't know that Mitka has been hatching a plan with the help of the Ukrainian partisan movement to kill high-ranking individuals. This is such a handsomely made film.
Kessler has directed a few shorts where music is a component (he also directs music videos), but this is his most accomplished film to date. There is so much brimming underneath the surface–like Mitka's rage, confusion, and loneliness–but Kessler wisely keeps them hidden because of his young lead character's circumstances. He builds tension naturally. Mitka has to learn how to sacrifice over and over and over again, and one of the final images of Nakam has not left me since my initial viewing. You can read my conversation with Kessler here.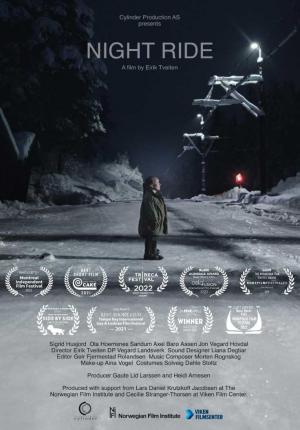 Night Ride
There are moments in our lives when we are surprised by our own choices or behavior. The phrase, "I can't believe I just did that!" came to mind while watching Eirik Tveiten's Night Ride, a short that successfully balances a lot of tones.
Ebba is just trying to get home on a very cold and very snowy night. When the tram stops and the driver insists that she wait for him, she takes matters into her own hands, an squeezes herself through the tram's doors. Her curiosity gets the better of her when she wanders towards the driver's seat and accidentally releases the tram's brakes. Instead of stopping and apologizing, she decides to take the tram for a spin. Ebba's passengers assume she is just an incompetent new driver, but Night Ride transforms into a tale of how we interact with strangers. When a group of rowdy men begin to harass a trans woman, Ebba is reluctant to get involved.
Night Ride could slide too much into the drama or the comedy presented in the script, but Tveiten leans into the budding friendship component of the story. It makes us think that we need to speak up when we see casual harassment and injustices and that we should embrace strangers because they can teach us about new points of view and experiences. You can read my conversation with Tveiten (and watch the film) here.
Plastic Killer
You will ever see anything quite like Jose Pozo's Plastic Killer. It's part revenge thriller with elements of slapstick comedy and a dash of environmental commentary humor.
Amparo lives in an abandoned haberdashery with no children, but she has a green plastic bag that she treats like a child named Carmela. Every night, Carmela flies out through an open window, zooms around the city causing mischief, and sneaks back in in the morning. The trouble is…plastic bags are banned in Madrid, and Amparo's neighbor, Nancy, is hellbent on destroying Carmela. It's as delightfully demented as it sounds: grown women beating each other up over the sanctity of a green plastic bag.
When a detective shows up on Amparo's door to question her about a violent dust-up, her motherly instincts kick in to protect her plastic-y offspring. Laura Gómez-Lacueva, as Amparo, moves like a defiant cat–her tongue is quick and sharp and you don't want to get on her bad side. Plastic Killer is proof that our causes–be it the environment or our children–are things that we will turn into feral beasts for to defend.
The Red Suitcase
Director Cyrus Neshvad fiddles with our expectations throughout The Red Suitcase, and he keeps everything quite simple.
A young Iranian woman arrives in Luxembourg, but she's too afraid to leave the gate. It's the middle of the night and no one is around, so she garners attention from the small amount of people she does pass by. Security checks her passport and her luggage, and we soon realize that she is terrified of the new life that has been decided for her, and her new husband is waiting for her arrival.
Because she lives in such a dominant patriarchal society, she doesn't even have a plan in place, and she is making decisions when she has to. Neshvan uses music sparingly, and he never drifts from her perspective. It's all tightly executed. You can read my conversation with Neshvad here.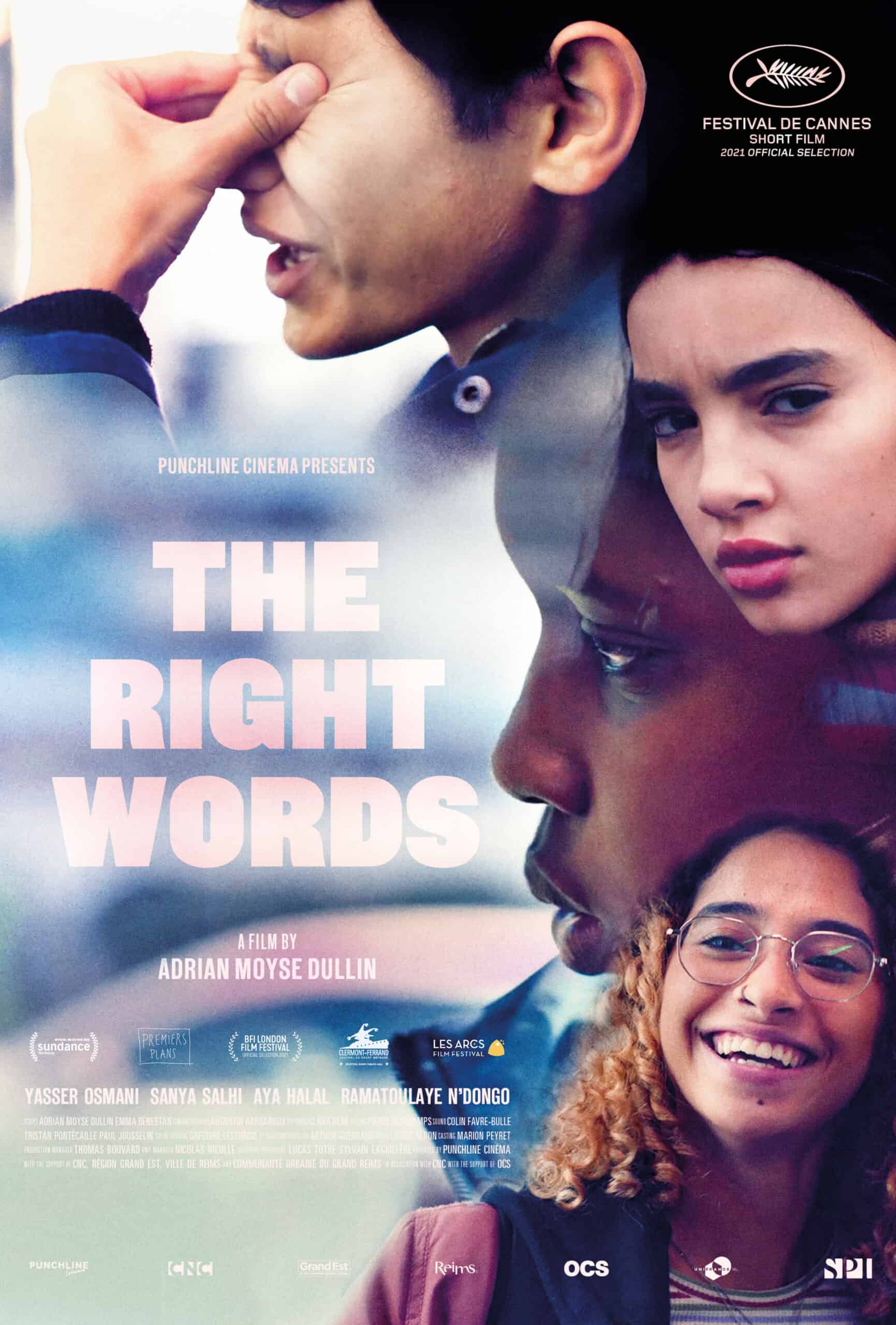 The Right Words
It's never really said how everyone–no matter their age–messes up talking to someone that they like. It happens when you're 12 and when you're 25. Adrian Moyse Dullin's film, The Right Words, explores expectations and embarrassment as one young boy professes his love to his school crush.
Kenza regularly teases her younger brother, Mahdi, but on today's bus ride home, she encourages him to take action when it comes to the girl he likes, Jada. Aïssatou, Kenza's friend, is slightly more merciful even though she doesn't want to tick her friend off. The girls tells Mahdi that he needs to declare his love in a big way, but he needs to do it before Jada gets off the bus at her stop. Told in real time, The Right Words is directed like a ticking time bomb thriller.
Older audiences (I am including myself here…) will be thankful that they didn't grow up in the age of social media, because Dullin's film relies on the pressure of Snapchat, Instagram, and TikTok to pepper anxiety throughout. What's worse that making a fool of yourself with the girl you like watching? Making a fool of yourself and then everyone seeing it. And replying it. Over and over again. You can read my conversation with Dullin here.
Sideral
There have been many movies about looking towards the heavens at the stars and the moon, but you haven't seen anything like Sideral. It is a film about escape and the shared desire of wanting something new out of life.
Set in a small town on the Brazilian coast, most of the residents have taken the day off to celebrate Brazil's first crewed rocket launch. If they aren't planning on taking part or watching the festivities, they will take a day off from work. The film opens with everyone anticipating the following day's activities while show mundane chores. A mother is frustrating doing the dishes. Her husband goes into work the next day and makes lewd jokes about a girl he is seeing on the side.
I loved seeing how Sideral puts the everyday right next to the extraordinary. We always explore the milestones of family and history, but we rarely get to see how they live side by side. After the launch is over, people will go back to their normal tasks and jobs, but the family at the center of Sideral will be forever changed. This is another film that works best when you go in as blind as possible. Director Carlos Segundo films his short in lush black-and-white, and there are scenes with little to no dialogue. He plays with naturalism and the fantastical in clever and subtle ways.
The Treatment
Those who are not blessed with a lush head of hair would do anything to get it back. And I mean anything. Álvaro Carmona's The Treatment is a spry comedy with a Twilight Zone-esque twist that you won't see coming.
Miguel will go to any lengths to feel the wind in his hair. Driving with the top down on your convertible doesn't have the same effect when you're bald and you can get serious windburn. Miguel's wife is supportive, and the sleek, white office is a good indication that the six thousand dollars will be spent well in Miguel's pursuit of follicle nirvana.
It's best not to go into more detail about the plot, but Carmona impressively uses the physicality of his actors even though they are sitting in an office. The issues of male vanity oftentimes go to extremes, and Carmona (who also plays the doctor) deftly explores how men will negotiate almost anything when it comes to virility and masculinity. I could easily see this landing a nomination for how silly it seems on the surface and because it's one of the shortest films on the shortlist.
Tula
Sometimes the best advice comes from those we do not expect it from. Set entirely in the bathroom of a private school girls restroom, the setting is not the most ideal, either. In Beatriz Silva's Tula, one young girl gets more than she bargained for when she seeks advice from her school's cleaning lady.
Tula just wants to get through her shift in peace and have a cigarette after a long day. She doesn't want to be seen by any students, and she definitely doesn't want to encounter any harsh teachers. Chico, a 14 year-old student, insists that she will be quick in the toilet, but Tula finds herself playing counselor when Chico admits that she might be pregnant.
Silva's film has a lovely sex-positive vibe, and it reinforces the notion of not judging someone because they do not share the same life experience as you. "Peace of mind is priceless–believe me," Tula tells her charge when she offers up money for a pregnancy test. It's also a testament that none of us–I don't care how experienced or educated you were at that age–knew what we were doing when we were a teenager. We were trying to get by then, and we are trying to get by now. Hopefully, Chico will have the fortitude to listen.
Warsha
There is joy in Dania Bdeir's Warsha, but it has to remain hidden because of where the short takes place. A quiet, seemingly shy construction worker is surrounded by other gruff, tough men, but a secret desire of performing burns within in.
Mohammad is always surrounded by people. He sleeps in a room with other men, and he then he goes to work with them. He never gets any time to himself, so when his job is looking for a new crane operator, Mohammad signs up despite everyone thinking it's a stupid idea. They have recently gone through 6 crane operators, and someone says, "a breeze could blow the crane over." Bdeir films Mohammad walking across the bridge to the crane like he's about to enter the ring with a dragon–you can see the fear in Mohammad's eyes–but it's a small price to pay for some solitude. When alone, he comes alive and imagines himself as a glamorous, unapologetic drag performer, hurling himself around in chains hanging from the crane's nose.
This is bold imagery, especially for American audiences who keep seeing drag performing under attack across the country. Bdeir displays how, even above a bustling, masculine city, queer people aren't going away. We will perform in the streets or in the skies. Embodied by dancer and artist Khansa, Mohammad's body is his greatest asset to express himself. When Mohammad begins lip syncing to music on the radio, he holds out both of his arms to the city of Beirut. It's a huge audience, and his drag persona is ready to take them all on.
_____________________________________________________________________
Which shorts do you think the Academy will go for? Which ones are you looking forward to checking out if they make the cut?
Sometimes it feels like there is no rhyme or reason how the Academy picks their nominees in this category. For Documentary Short Subject, for instance, they usually award the most heart-tugging narrative, and they respond to creative uses of animation in the Animated Short category. Sometimes they go for stories about children on the shortlist–like Tala'Vision or Stenofonen last year–but that doesn't always translate to a nomination. Just because there is a notable talent behind the camera, it doesn't always mean it will get in. Pedo Almodovar seemed like a shoo-in for The Human Voice, but he wasn't nominated. I honestly believe that this year is packed with great choices, and any combination would be notable and worthy.
If I had to pick right this second, I think I would go for…
An Irish Goodbye
Ivalu
The Lone Wolf
The Red Suitcase
Warsha
Watch out for…
Le Pupille
Sideral
The Treatment
Warsha