"They are not naked in the movie," Pedro Almodóvar told the audience to big laughs at the In Conversation with… series at the 48th Annual Toronto International Film Festival.
TIFF CEO Cameron Baily moderated the talk with the legendary director (linked below), and it was so surreal to see him in person. This is a man who has made kaleidoscope-colored melodrama come alive with sexy and emotional screenplays and performances. I was in awe to be in his presence. When Bailey brought up that Almodóvar was in early talks to direct 2005's Brokeback Mountain, he reveals that the last line of dialogue in Strange Way of Life is a direct answer to Ennis del Mar's question to Jack Twist in how two men could live a life together alone up on that mountain.
Strange Way Of Life centers on two cowboys–Pedro Pascal's Silva and Ethan Hawke's Jake–who have a sordid and romantic past. Silva tells Jake that he needs to see the town doctor since his back is killing him, but their first meeting together crackles with sexual tension. Hawke's voice is deep, gravelly, and macho–almost as if he is peacocking as a cowboy that he saw in the movies.
The film flashes back to when Silva and Jake meet (an over-the-top sequence involving a spurting barrel of red wine), and we see how they tumbled into bed with one another. That scene is linked to how these two gunslingers rekindle their passion upon reuniting. The next morning, Jake realizes why Silva has actually returned to Bitter Creek. There is a pull between Pascal and Hawke: Pascal's Silva yearns for that touch again and Jake is clearly resisting his urges. They are a dynamite pair.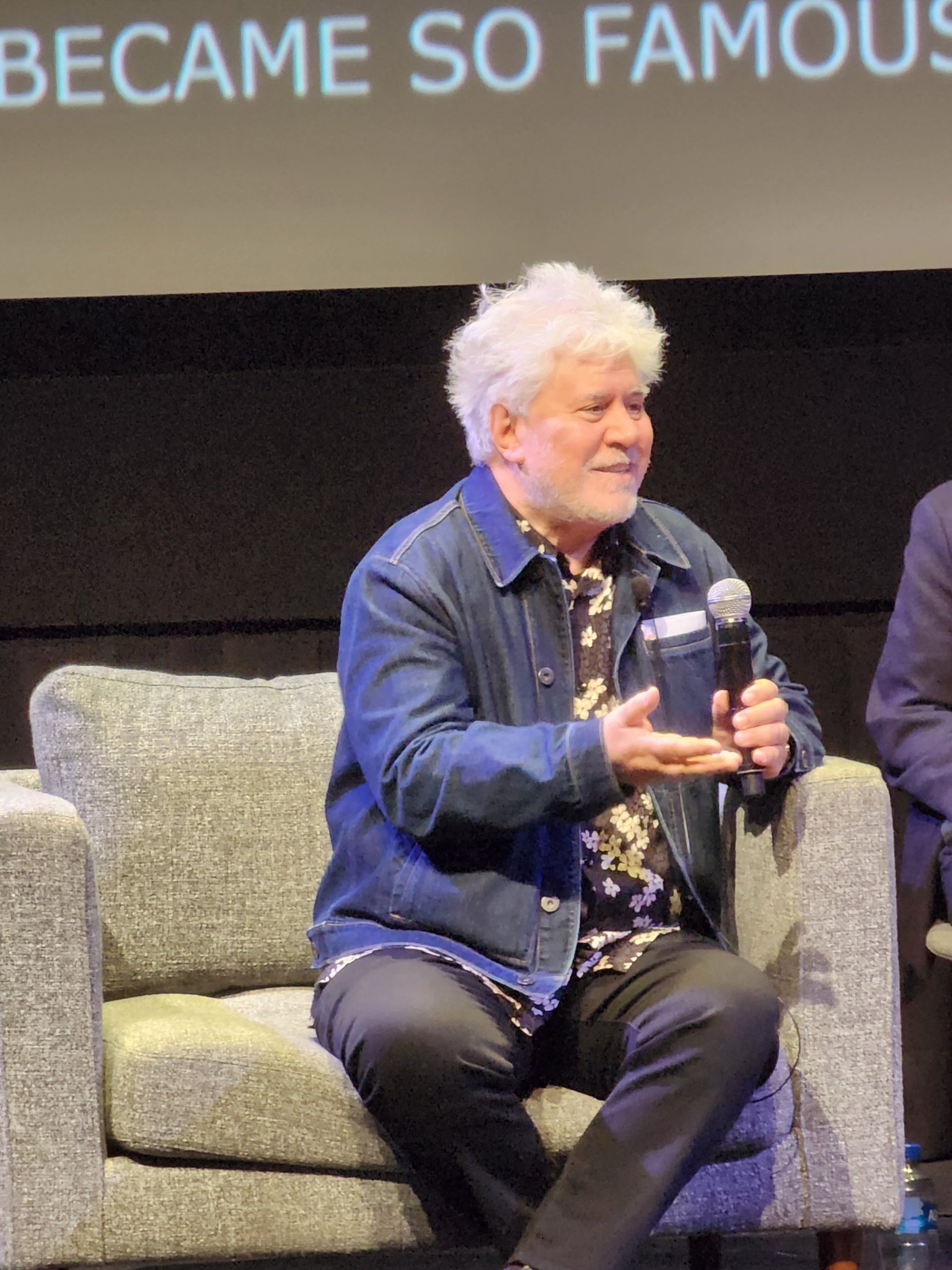 The design, of course, is top-tier. Costumes by Saint Laurent make Strange Way the most fashionable wild west you have ever seen–it helps that Almodóvar casts unbelievably beautiful men like his leads and Elite's Manu Rios (an eventual Almodóvar muse, right?). This short is unbelievably paced. It clocks in just over thirty minutes, but Almodóvar keeps it moving so well that the credits were rolling before I knew it.
Are Jake and Silva searching a romantic partnership or do they just need one night with each other to make themselves feel alive again? Almodóvar's filmography is jammed with characters who question their desires directly related to their circumstances and Strange Way is no different. It feels forbidden and sexy. Almodóvar has always been fascinated by the mechanics of masculinity and sex, and there is something about Strange Way that reminded of how you are taught to play in a masculine way but then you leave that behind when you grow older. Almodóvar's film is a daydream–an exploration of traditional American cowboy machismo imbued with taboos of male-on-male lust.
Almodóvar's name surely is a threat to enter the Live Action Short Film race this year. The Human Voice made the cut when the Academy only listed 10 films, and they have currently bulked that up to 15 in the last two years. Almost everyone predicted the Tilda Swinton one-woman show to nab a slot at the Oscars that year, but it was inexplicably unmentioned.
Strange Way of Life looks, to me, like it will make the cut for a number of factors. Yes, Almodóvar's name gives the film clout and respect, and his cast, especially with Emmy-nominated Pedro Pascal, will pique viewer interest. Above everything else, though, it's gorgeously rendered and is a film that explores a lot of storied themes of manhood from a master director who has always been interested in that very topic.