We have an idea of what ballet "should look like." In films like Darren Aronofsky's Black Swan, Robert Altman's The Company and even the beloved Center Stage, we see the exertion and the (literal) blood, sweat, and tears is takes to leap to the top. Those films all center on characters with equal amounts of privilege and dedication. David Petersen's Lift, however, takes us into a world where unhoused kids are brought into the world of dance as a lifeline. It's a gentle and unexpected film.
In 1989, Steve Melendez was living in a homeless shelter in the South Bronx when he was 7 years old. Lift, a program that helps homeless, home insecure, and at-risk children, recruited him at a young age, and he became a world-class ballet dancer. As an adult, Melendez has a special gift when it comes to speaking to children, and Petersen's film, rather than taking on the vastness of homelessness, highlights 3 youngsters brought into Lift.
Yolanssie (aged 11) and her family lost their house because her younger brother's medical expenses got too overwhelming. Victor (aged 10) came from public housing, and Melendez sees a lot of himself in him whenever he dances. Sharia (the youngest at age 8) comes from a shelter, but dancing gives her peace. "My body calms down more," she says. I didn't expect Lift to take us over such a long period of time. Petersen's film was shot over the course of ten years, and we are in awe seeing these three young kids growing up literally before our eyes. Its reminiscent of Michael Apted and John Almond's Up series.
None of these kids share their housing status with other dancing students, but we see them learning how the discipline of dance can be an inspiration for their every day lives. Anyone who thinks ballet dancing is easy or "for the weak" clearly hasn't tried to do a pirouette or stand in fifth position. I remember being a part of a theater program in college and being in awe of the prowess and strength of the dancers in the ballet program. Lift brought all those feelings flooding back.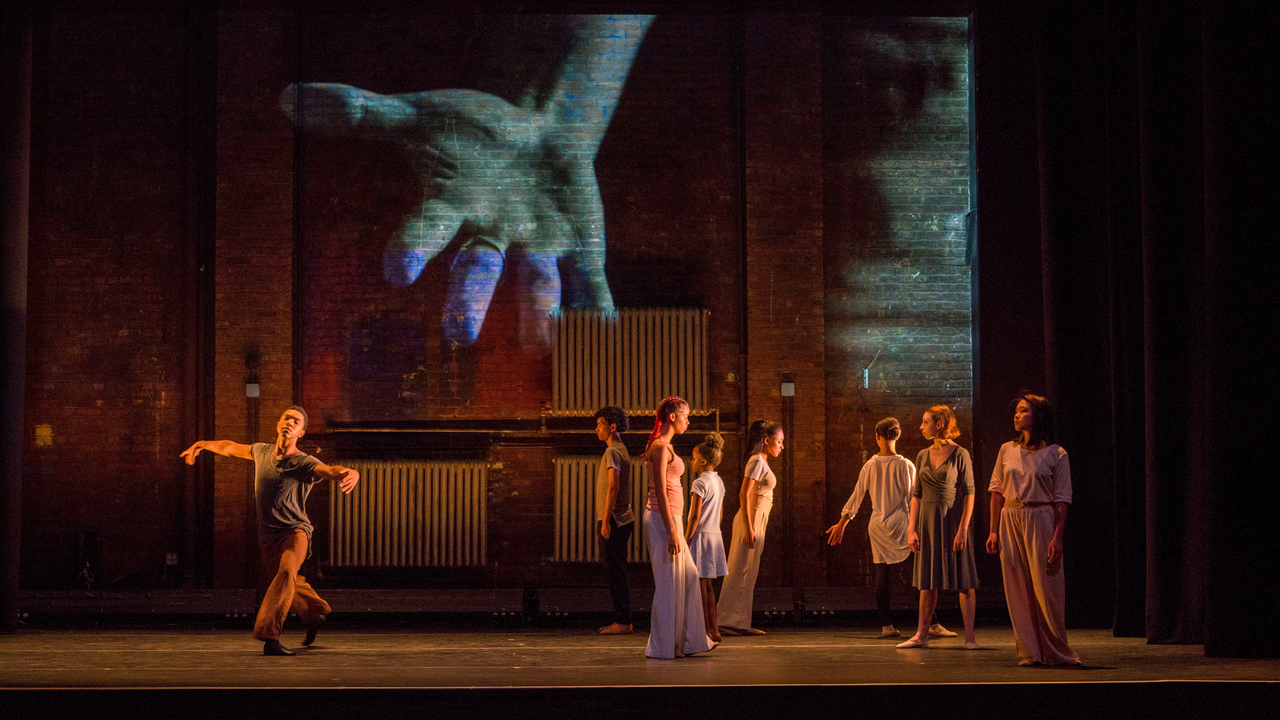 There are many shots of barbed wire fences and heavy locked doors in Petersen's film. As we pass through these entrances, that buzzing sound reverberates in our heads as a reminder of security or that we shouldn't be allowed to cross the threshold. I wonder how many kids who join a dance class feel the same way before recognizing talent within themselves. Some of these kids are experiencing trauma silently.
Melendez's passion and dedication to these kids is beautiful to see. When Victor is 13 and jokes too much during rehearsal, Melendez reminds him of his potential and responsibilities, and he never lets the kids off the hook. Towards the end of the film, Melendez gives Yolanssie (now 14) some tough love about how her knack for getting in trouble will lead her down a dangerous path. Petersen stays tight on both of their faces and doesn't shy away.
Lift soars because of its raging, exuberant heart. There is nothing more enthralling than seeing a young person realize they are on the precipice of their own potential and Lift feels like a gift. I want ten more of these films.
Life is playing in theaters now and is available to rent.