Viewpoint: Global media's Nigeria abductions coverage 'wrong'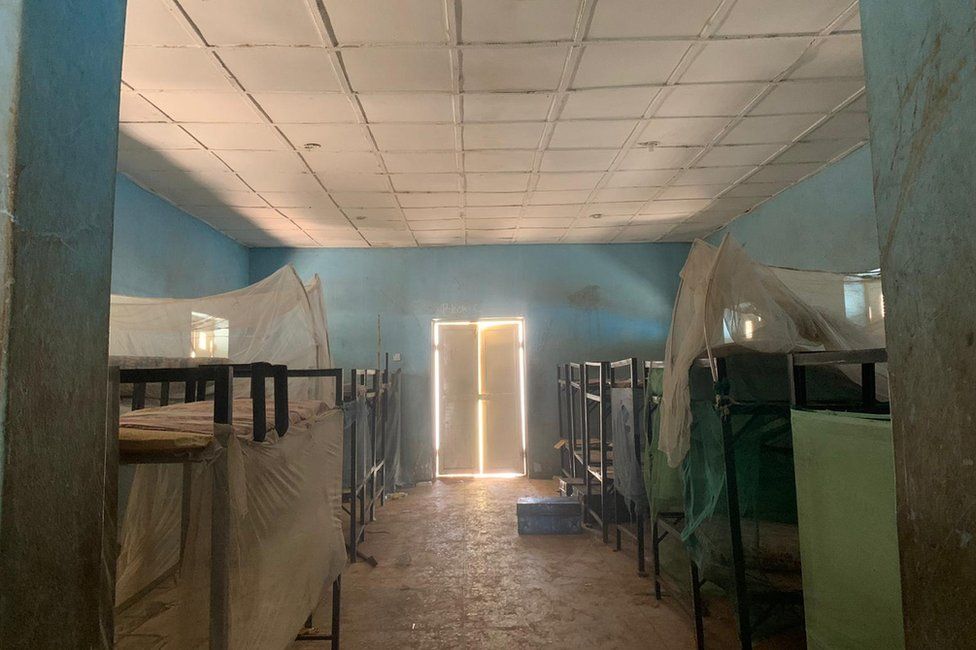 In our series of letters from African writers, Nigerian novelist Adaobi Tricia Nwaubani criticises international media coverage of the abduction of schoolchildren in Nigeria - from that of the "Chibok girls" in 2014 to that of the "Kankara boys" last month.
The frenzied journalism that followed the 2014 abduction by militant Islamist group Boko Haram of more than 200 girls from their school in Chibok, north-east Nigeria, may have been well-meaning but it led to some unfortunate outcomes.
Prior to the Chibok incident, Boko Haram leader Abubakar Shekau was just a fringe figure that Nigerians saw on TV once in a while.
When he stabbed at the camera with his fingers and guffawed wildly while threatening everyone from Nigeria's then-President Goodluck Jonathan to the US president at the time, Barack Obama, with death and destruction, many of us wondered: Who did this unkempt man really think he was?
But, in the aftermath of Chibok media organisations around the world broadcast and rebroadcast Shekau's slightest remark.
And he kept them supplied with material, such as videos of the kidnapped schoolgirls whom he promised to sell.
Those who were abducted have subsequently described how the militants who held them captive revelled in any news about the incident. The Chibok coverage inflated Shekau's value as a media commodity, making it increasingly rewarding to keep him on the airwaves.
It also distorted the story itself.
Despite the way it was covered by the international media, the Chibok kidnappings had nothing to do with "an attack on girls' education", rather it was banditry gone wrong.
When they were released after more than two years in Boko Haram captivity, some of those held described how the militants who attacked their school were simply on a mission to loot and steal.
Read the news here. :
สล็อต