ADTV's Megan McLachlan proudly proclaims her Best TV Shows of 2016
I'm a self-proclaimed comedy queen when it comes to TV, but this year a lot of my favorite shows are either dramas or are comedies with dramatic ends. Here are my Best TV Shows of 2016.
10. Black Mirror – Netflix
What makes Black Mirror scarier than conventional horror shows like American Horror Story is that there's a very real element to it, in the form of where technology is taking us. "Nosedive" is one of the best episodes of television I've ever seen, with so much depth, hilarity, and drama rolled into one episode. It may make you think before you post the next time you're on your favorite social network.
9. Lady Dynamite – Netflix
During the first 10 minutes of Maria Bamford's show, you may wonder if Netflix sent everyone the wrong copy of the episode. But stick with it because this show is unlike any series you've ever seen, dealing with one woman's battle with mental illness while she tries to succeed in show business (comedy, of all genres). Bamford is wonderful and weepy, and even though it's billed as a comedy, there are some seriously dark moments. I've said it once and I'll say it again: This is what I hoped Crazy Ex-Girlfriend on CW was going to be like.
8. Insecure – HBO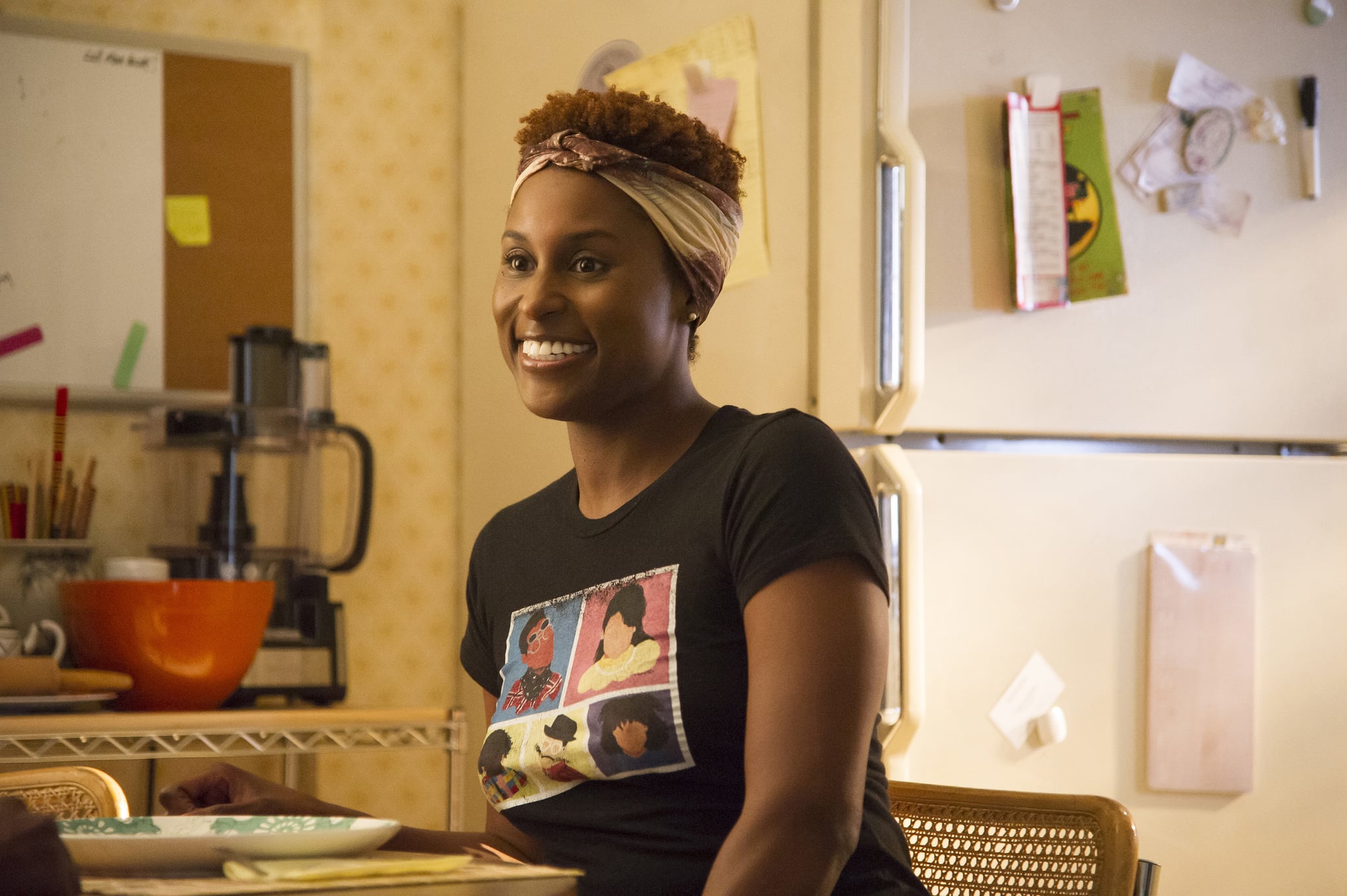 Issa Rae was one of the freshest faces on TV in 2016. Her show Insecure may be compared to Girls, only for the network and demographic, but at the core of this series is the special friendship between Issa and Molly (Yvonne Orji), a closeness you don't necessarily see on the Lena Dunham series. Issa is at a crossroads on Insecure, mining through relationships and career opportunities while rapping to herself in the mirror to amp herself up. Issa feels complacent, but thankfully television didn't in 2016. Otherwise, we might not have been gifted a show like this one.
7. Full Frontal with Samantha Bee – TBS
Trevor Noah does a fine job in Jon Stewart's chair on The Daily Show, but Bee's the one who's really grabbed the reins of political comedy and discourse. In 2016, we desperately needed Samantha Bee for her coverage of the election, and in 2017, we'll need her even more.
6. Fleabag – Amazon
Think: Amy Schumer's Trainwreck, but with depth (and an editor). Fleabag (Phoebe Waller-Bridge) is a cafe owner who's really just the worst. Worst girlfriend (she treats poor Harry like crap), worst sister (she steals her sister's clothes), and worst stepdaughter (steals her stepmother's artwork). But she's spiraling out of control for a reason, surrounding the death of her best friend and co-owner of the cafe. Waller-Bridge is wickedly enchanting, her witty asides smoothly interrupting the scenes without skipping a beat.
5. Schitt's Creek – POP TV
Schitt's Creek only got better in Season 2, which is rare for a sophomore season. It's dangerous to have a fish-out-of-water premise like this one, which can seem one-note, but this show continued to challenge its characters in interesting and funny ways. The rich-man-poor-man jokes have worn off, and now we're just dealing with this quirky characters in this quirky town. How Catherine O'Hara's Jazzagals' scene didn't earn her an Emmy nomination and win, I'll never know.
4. Casual – Hulu
What I loved most about the second season of Casual was its exploration of adult friendships and how rare it is to form strong connections as you get older. Michaela Watkins is heartbreaking in the episode "Trivial Pursuit," when she discovers she has no friends. This series really pushes interesting buttons, including Tara Lynn Barr's storyline where she gets involved with someone who has leukemia and loses interest in him when she realizes he's going to live.
3. Divorce – HBO
No show surprised me more in 2016 than Divorce. How do you make a show out of a divorce? THIS is how. Everything from the inescapable wintry setting to the supporting players is pitch perfect. A lot of attention is on Thomas Haden Church, and rightfully so; Robert is so layered with sadness and comedy, getting most of the funniest lines. But Sarah Jessica Parker is just as vital to the show's success. You need both actors for the show to work, and thankfully, the chemistry between the two is a match made in heaven.
2. American Crime Story: The People Vs. OJ Simpson – FX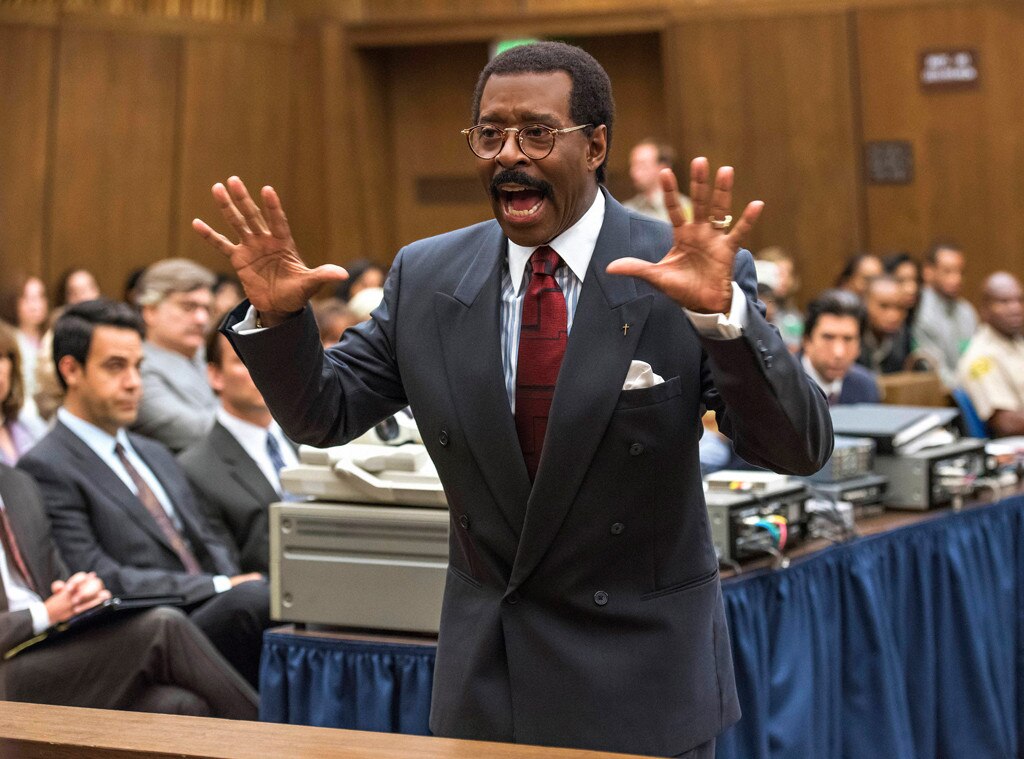 Ryan Murphy's TV miniseries feels like the equivalent of flipping open a People magazine from 1994. But this particular magazine gives you a new perspective on an old case, especially in the "Marcia, Marcia, Marcia" episode which highlights the blatant sexism within the media and how it affected Marcia Clark (Sarah Paulson). I watched the Pilot of the series at least three times, and it has one of the most chilling openings ever.
1. Search Party – TBS
Don't let the promos fool you: This isn't a twee Hardy Boys mystery show with everything tied up in a bow at the end. After watching the devastating finale of Search Party, I wasn't sure how I felt about it. But it sat with me, helping me discover that this is really the only way you could end the season while staying true to the theme. If you want one of the most unpredictable endings of the year, you got it.